William Pu, Founder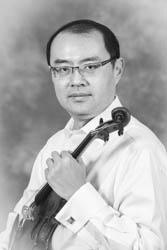 The distinguished Chinese-American violinist, William Pu, has served in key roles for two of the premiere orchestras in the United States. For the past twenty-five years, Mr. Pu was the Assistant Concertmaster for the Houston Symphony Orchestra and the Associate Concertmaster for the Atlanta Symphony Orchestra. Born in Shanghai, Mr. Pu graduated from the Shanghai Conservatory of Music before coming to the United States. He studied with renowned teachers like Fredell Lack, Camilla Wicks, David Cerone, and Emanuel Borok. Mr. Pu was the National Winner of 1990 Music Teachers National Association Competition (MTNA) and has received many awards in national and international competitions.
At the age of twenty-three, Mr. Pu won the national audition and was appointed by Christoph Eschenbach to become the youngest ever to serve as the Assistant Concertmaster of the Houston Symphony Orchestra. In 2002, Mr. Pu again won the national audition to become the Associate Concertmaster of the Atlanta Symphony Orchestra. During his tenured years with the Houston Symphony Orchestra and the Atlanta Symphony Orchestra, Mr. Pu led both as acting concertmaster, on tours, and on recordings. He was featured as a soloist on many occasions, and collaborated with distinguished artists such as Robert Spano, Christoph Eschenbach, Yo-Yo Ma, Lang Lang, and Itzhak Perlman.
Mr. Pu was invited as a guest concertmaster with the Dallas Symphony Orchestra, the Columbus Symphony Orchestra, and the Hong Kong Sinfonietta. In addition to his busy performing schedule, Mr. Pu actively played chamber music with his colleagues and friends in Houston, Atlanta, Hong Kong, and China. Mr. Pu was invited to be the featured soloist with the Wroclaw Philharmonic in Poland, Ohio Chamber Orchestra, Texas Music Festival Orchestra, Moore School of Music Orchestra at University of Houston, Grand Forks Symphony Orchestra, Georgia State University School of Music Orchestra, DeKalb Symphony Orchestra, Woodland Symphony Orchestra, and Galveston Symphony Orchestra.
In 2005 and 2010, Mr. Pu was invited to perform in Beijing and Shanghai as a member of the orchestra comprised of the top one hundred Chinese musicians from around the world. Teaching has long been Mr. Pu's passion. In 1989, Mr. Pu received the Dorothy Starling Foundation Scholarship to become a teaching assistant to Fredell Lack at the University of Houston. For many years in the summer, Mr. Pu was invited to teach at the Texas Music Festival, the Asian Youth Orchestra in Hong Kong, the Harpa International Music Academy in Reykjavik, Iceland, and continues with the National Taiwan Symphony Orchestra (NTSO) International Youth Orchestra Camp. His students are now in many professional orchestras and top music schools in the United States and abroad.​
In 2014, Mr. Pu along with his wife, Amy Chang, founded William Pu Music Academy located in Alpharetta, Georgia. It was due to his love of music and deep commitment to provide educational opportunities for young musicians that he felt the need to establish this academy. To date, the William Pu Music Academy continues to experience significant growth and instructional/performance success. In 2017, Mr. Pu founded Atlanta Youth Orchestra. AYO is a premium youth ensemble whose mission is to provide high-quality professional level instruction and performance opportunities for young musicians throughout metro Atlanta. AYO holds nonprofit status as an IRS approved 501(c)3 organization.
Noriko Clift, violin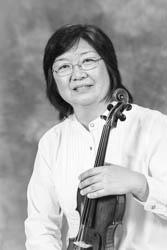 A native of Tokyo, Japan, Ms. Clift has a Bachelor's degree from the Tokyo University of Fine Arts and Music and a Master's degree from Indiana University Jacob School of Music where she was an Assistant Instructor to her Professor Henryk Kowalski. Upon graduating from Indiana University she became a visiting violin instructor at University of Pacific in California.
Ms. Clift was a semi-finalist in the International Paganini Competition in Genoa Italy. Ms. Clift was Associate Concertmaster in the Florida Philharmonic Orchestra. She also served as an Associate Concertmaster in the Chautauqua Symphony Orchestra when former Concertmaster of Boston Symphony Joseph Silverstein invited her to join. In 1990, she joined the Atlanta Symphony Orchestra. While a member of the ASO, she has maintained a successful teaching studio in Roswell, Georgia, with students who participate in GMEA All State Orchestra, Atlanta Symphony Youth Orchestra, Metropolitan Youth Symphony Orchestra and Emory Youth Symphony Orchestras.
Mark Reneau, violn
Mark Reneau was concertmaster of the Huntsville Symphony from 1998 until 2017. Prior to this, he was the Associate Concertmaster of the Chattanooga Symphony Orchestra for 16 years. In his tenure with the Huntsville Symphony, he devised several concerts where he led the ensemble from his chair. In these concerts he performed the Mozart 2nd and 3rd concertos, and "The Lark Ascending" of Ralph Vaughan Williams.
Among the soloists and conductors with whom Mr Reneau worked in Huntsville are Emanuel Ax, Kathleen Battle, Joseph Silverstein, Van Cliburn, Yo Yo Ma, Howard Shelley, Vadim Gluzman, Philippe Quint, Susannah Philips, Federico Orsorio, Vladimir Feltsman, Mark Kosower, Carlos Prieto Jr and Sr, Anne-Marie McDermott and Nadja Salerno Sonnenberg.
Teaching has been an important part of Mr Reneau's career. He was on the faculty of the Cadek Conservatory of Music from 1978-2005, and was a member of the Cadek Piano Trio from 1988-1997. He has been adjunct instructor at Southern Adventist University since 1988. He has also been on the faculties of Chattanooga State Technical Institute, the North Cleveland Academy of Music and Covenant College.
Since 2000, Mr Reneau has taught at the Tennessee Governor's School for the Arts. His duties there include coaching chamber groups and performing in chamber music recitals. For three years he also taught a class entitled "Vocal Literacy" for the young singers at the school.
Over the last 35 years Mr Reneau has been a member of or subbed in the orchestras of Chattanooga, Nashville, Charleston, SC, North Carolina Symphony, Nashville Chamber Orchestra, Gateway Chamber Orchestra, and many others.
In 1975, Mr Reneau attended the Aspen Festival, where his teacher was Shirely Givens and his chamber music coach was Ruth Laredo. Since 2005, Mr Reneau has been a member of the orchestra of the Bellingham Festival of Music, in Bellingham, Washington. Recordings from this festival are regularly broadcast on NPR's "Performance Today."
After two years of piano study, Mr Reneau began his violin studies at the age of 8, with Roberta Figgins at the Cadek Conservatory. Mr Reneau attended Tennessee Technological Institute, where he studied with Francis Elliott, a student of Mischa Mischakoff, Toscanini's NBC Orchestra concertmaster. From there he went to UT Chattanooga, from which he earned the Bachelor's and Master's Degree in Violin Performance.
Since that time he has studied with William Pruecil, and coached with Chee-Yun, Eugene Sarbu, Steve Smith, and Emanuel Borok.
Christos Galileas, violin
Hailed by many critics as a genuine virtuoso, an incredible mixture of dazzling virtuosity and immaculate musicianship, an artist of rare originality and utmost integrity, Christos Galileas has enjoyed an international career as a concert violinist, chamber musician, and teacher.
Christos Galileas was born in Thessaloniki, Greece and studied with his father Kosmas Galileas, the distinguished Greek violinist and conductor. He was awarded first prize and the gold metal for his outstanding musical abilities upon graduating from the Conservatory of Athens in 1994. His first public appearance at age sixteen was with the Symphony Orchestra of Thessaloniki with an impressive performance of the Paganini violin concerto no.1. He received the Dean's Talent Award and got his B.M. degree from Oberlin Conservatory. He won the first prize at the National Competition for Scholarships of Greece and was awarded the Alexandra Triandi scholarship of the Megaron of Athens. Since then, he has appeared as soloist with many orchestras including the Berlin Symphony, the Bohuslav Martinu Orchestra, the State Orchestra of Athens, the National Radio Orchestra of Greece, the Prague Symphony, the State Orchestra of Thessaloniki, the Philharmonic Orchestra of Armenia, the Canadian Chamber Orchestra of Toronto, the Symphony of the Americas (Fort Lauderdale Florida), the Ploesti and Baccau Symphony Orchestras (Romania), the Prague Virtuosi, the Orchestra Citta di Grosseto (Italy), the Symphony Orchestra of Sofia (Bulgaria), the Lisbon Chamber Orchestra (Portugal), the Latvian National Orchestra, the Camerata Stuttgart (Germany), and the Gustav Mahler Orchestra (Prague). He has made appearances at the International Festivals of Nafplio, Dimitria, the Music Festival of Armenia, the Festival Kypria of Cyprus, The Festival of Patra, Heraklion Summer Art Festival, the Festival of Classical Music of Larnaca, Cyprus, the festival of Catania in Sicily, and the Festival Lago di Como, Italy. He has also appeared as soloist with the Philharmonic Orchestra of the Music Academy of Vienna, as well as the Camerata Orchestra of Megaron of Athens for the opening of the Internatinal Festival in Patra.
In 1997, Christos Galileas won the first prize at the Greek National Competition for violin, held by the Cultural Association TECHNI, in collaboration with the State Orchestra of Thessaloniki and the Cultural Capital of Europe Thessaloniki. In 1999 he was admitted in the studio of the legendary violin pedagogue Dorothy Delay at the Julliard School where he received the Master's degree. In March 2001 he had the honor of receiving the first prize in the Kate Neal Kinley Memorial fellowship competition of the University of Illinois. In 2002, he founded the Hellenic Camerata, a chamber orchestra with 22 members, and had an extensive tour in North, Central and South America. In 2005, he received his Doctorate of Musical Arts Degree in Violin Performance from the State University of New York at Stony Brook.
Dr. Galileas has been invited to teach violin and chamber music extensively in renowned institutions such as: The Julliard School, Oberlin Conservatory, University of Illinois, Northwestern University, University of North Carolina, New York University, Penn State University, University of Houston, State Conservatory of Thessaloniki and the thens Conservatory. Dr. Galileas has held important administrative positions which include: Artistic Director of the Chamber Music Series at the Dimitria International Festival of Thessaloniki. Board of Directors of the State Conservatory of Greece and State Orchestra of Thessaloniki, Artistic Director of the Summer Music Academy in Athytos Halkidiki, and Executive Director of the Summer Anatolia Music program.
Highlighted appearances included the performance of the Brahms Double Concerto with Misha Maisky, and the collaboration with the Borodin Quartet and the George Enescu Philharmonic of Bucharest (Romania). He has appeared as a soloist at some of the world's most prestigious concert venues such as the Kennedy Center (Washington D.C.), Carnegie Hall (New York), Musikverein (Vienna), Gasteig (Munich), Smetana Hall (Prague), Athenaeum (Bucharest). In 2007 Christos Galileas joined the faculty at Georgia State University where he serves as Associate Professor of Violin. In 2015 Dr. Galileas founded the Anatolia Summer Music Program in Thessaloniki Greece and also serves as Executive Director. Dr. Galileas plays on a 1705 Joseph Guarneri violin.
Patrick Ryan, violin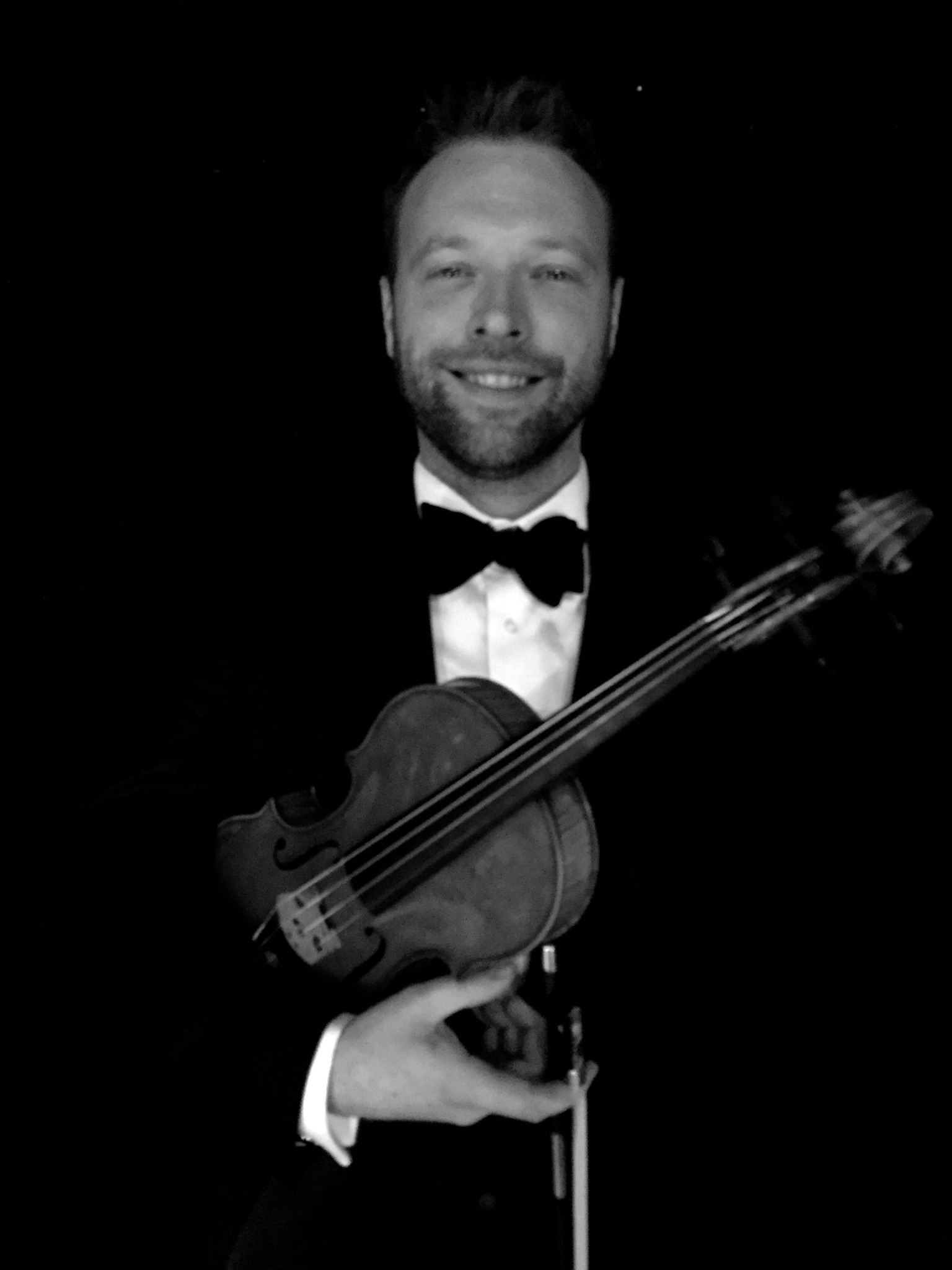 Mr. Ryan is a professional violinist based in Atlanta, Georgia. He holds a Master of Music degree from Eastman School of Music where he studied with Charles Castleman and a Bachelor of Music degree from The Florida State University where he received training from Gary Kosloski, Karen Clarke and Beth Newdome. A versatile musician, Mr. Ryan has performed throughout the United States and Europe and has soloed with The Florida State Symphony Orchestra. He also won top prize at the Mount Dora Festival in southern Florida.
With an interest in new music, Mr. Ryan has become an avid performer of contemporary works. He performed Lou Harrison's "Concerto for Violin and Percussion Ensemble" and gave a performance of Steve Reich's "Different Trains" while the composer was in attendance. Patrick also visited the contemporary Bang on a Can Summer Music Festival in 2007.
Mr. Ryan currently performs with professional ensembles including The Atlanta Opera, Atlanta Ballet and Atlanta Pops Orchestras, the Columbus Symphony Orchestra, the Charleston Symphony Orchestra, the Augusta Symphony Orchestra, The Savannah Philharmonic and numerous regional orchestras. He has performed with artists such as Johnny Mathis, Neil Sadaka, Wynonna Judd, Bobby Vinton, Manheim Steamroller, Earth, Wind & Fire, Tran-Siberian Orchestra and Three Dog Night. Mr. Ryan has attended many summer music programs including The Quartet Program, the National Repertory Orchestra, the Cincinnati College-Conservatory of Music Festival in Lucca, Italy and the Brevard Music Center. He now spends his summers in Bellingham, Wash., with the Bellingham Festival Orchestra under the direction of Michael Palmer.
Mr. Ryan is Artist Affiliate at Agnes Scott College in Decatur, Ga., where he plays concertmaster for the Agnes Scott Orchestra. In addition, his private students have been winners of multiple competitions and have held chairs in prestigious youth orchestras such as the Atlanta Symphony Youth Orchestra, the Metropolitan Youth Symphony Orchestra and All State Orchestra.
Ruslan Apostolov, violin/viola
Violinist Ruslan Apostolov graduated from the National Music School "Lubomir Pipkov" and the National Music Academy "Pancho Vladigerov" in his native Sofia, Bulgaria, where he studied violin with Prof. Yosiff Radionov.Ruslan continued his violin studies towards "Master of Interpretation" and "Master Soloist" degrees at Haute Ecole de Musique – Lausanne (Switzerland) in the class of Prof. Sergiu Schwartz.
Ruslan has been concertmaster of the  Sofia Youth Philharmonic orchestra (Bulgaria), soloist of Lausanne chamber orchestra (Switzerland), concertmaster and soloist of the string chamber orchestra "Orfey" (Bulgaria), soloist of the Sliven Symphony Orchestra (Bulgaria), soloist of Razgrad Symphony (Bulgaria), soloist of Vidin Symphony orchestra (Bulgaria) and soloist of Sofia Academic Symphony Orchestra (Bulgaria). He has recorded for the Bulgarian National Radio and Bulgarian National Television, recorded his CD "Nordic spirit" in and for Haute Ecole de Musique de Lausanne (Switzerland), he has participated in the International Music Festival "Sofia Music Weeks" and in projects between Konservatorium Privatuniversität Wien, Royal Conservatory of Liège and Haute Ecole de Music de Lausanne.
Ruslan Apostolov is a winner of national and international competitions, including Schwob concerto competition 2016 (USA), "Musica Insieme" (Italy) – first prize; international competition "Prof. Nedyalka Simeonova" (Bulgaria) – special prizes; international competition "Hope. Talents. Masters" (Bulgaria) – first prize; international competition "Vasko Abadjiev" (Bulgaria) – special prize, winner of "Crescendo" international competition ( Hungary), winner of "Mozart Terni" international competition (Italy) and others. He has attended master classes with professors Mincho Minchev, Yossif Radionov, Eszter Haffner, Emil Kamilarov, Dina Schneiderman, Georgy Pauk, Bartolomej Niziol, Pavel Vernikov, Gerhard Shulz, and Donk Suk Kang,
Ruslan has performed in Bulgaria, Greece, Hungary, Czech Republic, Poland, France, Italy, Austria, England, Netherlands, Belgium, Switzerland, and the United States.
Virginia Sloan, violin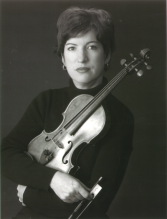 Virginia Sloan, a violinist and native Atlantan, considers herself a specialist in Early Childhood Suzuki Method. While using other styles and methods as well, Ms. Virginia incorporates a wealth of performing experience, training and her love for children into her approach. Though she teaches all levels, she has found her niche with younger children.
Ms. Virginia completed the "Long Term Suzuki Pedagogy" training at the University of Tennessee under teacher trainer Debbie Goolsby. Over the years she has continued "Short Term Training" with world renowned teachers such as Doris Pruecil, Dr. William Starr, Ed Krietman, Louise Wear and Linda Fore.
Ms. Virginia was a section violinist with the Knoxville Symphony under the direction of Kirk Trevor (1985-1990) where she performed with such greats as Joshua Bell, Midori, Nadjia Salerno Sonnenburg, Ray Charles and Luciano Pavarotti. After moving back to her native Atlanta she has played with area orchestras and ensembles including Cobb Symphony and the Gwinnett Philharmonic.
In 1991 Ms. Virginia founded and directed Atlanta Suzuki Violin in Buckhead where she also directed "Musical Mornings Summer Day Camp" and taught Kindermusik Classes. In 1992 she auditioned for the prestigious position of teacher to the grandson of Raphael Hillyer, founding member of the Julliard String Quartet. After Hillyer observed her teaching and she was awarded the position, he then presented her a "letter of recommendation".
In 1999 Ms. Virginia hosted the Georgia Suzuki "Play-In" witch was part of an international event held in honor of Shinichi Suzuki after he died at the age of 99. Virginia has served on the board of the Suzuki Association of Georgia and is currently a member.
Patricia Stone, violin
Patricia Stone, a violinist, moved to Atlanta with her family in 2012 from Louisville, KY where she was a freelance violinist and private music instructor for 22 years. Since moving to Atlanta she has been studying and teaching the Suzuki Talent Education Method. She especially enjoys teaching beginning students and working with children.
Her training as a Suzuki teacher started by observing her son's and daughter's lessons, taught by successful, talented teachers (Wayne Krigger, Mary Beth Bryant, Hiroko Driver, Kirsten Browning and Pat Vas Dias). She chose Suzuki teachers for them when they were five and three years old and has been their practice partner for the past nine years. Her son, a cellist, and daughter, a violinist, are now accomplished young musicians.
She has attended several Suzuki Institutes around the U.S. to become a registered Suzuki teacher. Her teacher trainers include world renowned teachers such as Carrie Ruening-Hummel, Ed Krietman, and James Hutchins. She continues to attend influential Suzuki workshops to enhance her knowledge and teaching skills in the method. She is currently serving on the board of the Suzuki Association of Georgia.
Other teaching positions include leading chamber music and an orchestra program at Kentucky Country Day School (for 10 years).   She started the now very successful Orchestra program at the Kentucky Country Day School. She taught the Orchestra program at Whitefield Academy in Atlanta for one year.
She has a Bachelor in Music and Master in Music (in violin performance) from the University of Louisville.  She has been a contract violinist with several regional Orchestras including the Fort Wayne Philharmonic, the West Virginia Symphony, the Owensboro Symphony Orchestra, and the Lexington Philharmonic.  Summer festivals include the Grand Teton Festival, and two years at the Round Top Music Festival. The teachers she has studied with and have been most influential to her as a musician are Peter McHugh, Michel Samson, Jorja Fleezanis, Camilla Wicks, and Patrick Rafferty.
Jenny Chun, violin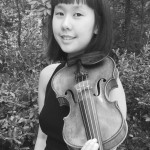 Atlanta native, Jenny Chun, began violin at 8 years old. She is a graduate of the University of Michigan School of Music, Theater, & Dance. Upon graduating from the University of Michigan in 2011, she has spent the past five years teaching violin at the Albany Music School in California's Bay Area. She also specialized in group and duet classes for 5 years old on the violin, drums, guitar, and piano. Ms. Chun has been accepted to prestigious music festivals including the ENCORE School for Strings, Bowdoin International Music Festival, and the International Music Academy of Pilsen. Significant teachers include Jun­Ching Lin of the ASO, David Updegraff of the Cleveland Institute of Music, and Stephen Shipps of the University of Michigan. Prior to Michigan, Ms. Chun was an active member of the Atlanta Symphony Youth Orchestra for six years. She served as concertmaster on the youth orchestra's first cultural exchange to Berlin, Germany and again her final year. Currently she continues to teach students of all ages, though, is most passionate about teaching beginning violin students.
Amy Chang, viola/violin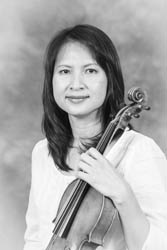 Amy Chang received her Bachelor of Music and Master of Music degrees from Rice University, Shepherd School of Music. For fourteen years, Ms. Chang was a member of the Houston Ballet Orchestra, the Houston Grand Opera Orchestra, and performed frequently with the Houston Symphony Orchestra. After moving to Atlanta in 2003, Ms. Chang played regularly with the Atlanta Symphony Orchestra, and the Atlanta Opera Orchestra where she served as Acting Viola Principle. Ms. Chang was a member of the  viola section of the Atlanta Ballet Orchestra from 2005 to 2017.
Ms. Chang performed with world-renowned conductors and soloists, and toured Europe and the United States with the Houston Symphony Orchestra and the Atlanta Symphony Orchestra. Ms. Chang also has made numerous recordings with the Houston Grand Opera, the Houston Symphony Orchestra, and the Atlanta Symphony Orchestras which was the recipient of several Grammy awards. Ms. Chang was also a winner of the Taiwan National Music Competition. An active chamber music musician, Ms. Chang was a regular guest artist at the Texas Music Festival and has performed in numerous chamber music concerts in Atlanta, Houston, Michigan, and Hong Kong. She was a faculty member of the Interlochen Music Festival in Michigan, and was invited as a viola faculty member of the Asian Youth Orchestra in Hong Kong from 2009-2013. In 2016, Ms. Chang was invited to serve as the viola coach for the Harpa International Music Academy in Reykjavik, Iceland.​
Ms. Chang has been teaching viola at Agnes Scott College in Decatur, Georgia since 2011, where she also served as a Director of the String Chamber Ensemble. Ms. Chang and her husband, William Pu are the founders of the William Pu Music Academy in Alpharetta, Georgia.
Martin Gueorguiev, cello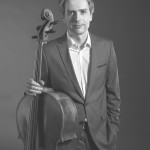 Dr. Martin Gueorguiev has performed as a soloist, chamber musician and orchestral player throughout Europe and the United States. As a founding member of the Balkan Quartet, Dr. Gueorguiev has appeared with the quartet at Kennedy Center's Millennium Stage Series in Washington, DC, the Spoleto Music Festival in Charleston, SC and at the Arts Club in Washington, DC. The Balkan Quartet has performed on numerous campuses throughout the Southeastern US, including the University of North Carolina-Wilmington, Francis Marion University (SC), Shorter College (GA), North Carolina State University and Georgia State University. Dr. Gueorguiev's solo performances in the Atlanta area have included the Haydn D Major Cello Concerto with the Atlanta Philharmonic Orchestra and the Dvorak Cello Concerto with the UGA Symphony Orchestra.
Dr. Gueorguiev has also participated in numerous chamber music festivals such as the Sarasota Music Festival, Musicorda Music Festival, South Carolina Chamber Music Festival, Hot Springs Music Festival and the Perlman Music Program Chamber Workshop where he worked intensively with Itzhak Perlman, Donald Weilerstein and Paul Katz.
Currently, Dr. Gueorguiev teaches cello at Oxford College of Emory University. Previously, he has taught at Georgia Southern University and Georgia Perimeter College. Dr. Gueorguiev holds a Doctor of Musical Arts degree from the University of Georgia, as well as a Master Degree in Music Performance from the University of Southern California, and a Bachelor Degree in Music Performance from Lynn University (formerly the Harid Conservatory).
Dr. Gueorguiev serves as an Artist-Affiliate and teaches cello at Oxford College of Emory University, and at Georgia Perimeter College in Atlanta, GA.
Justin Dougherty, cello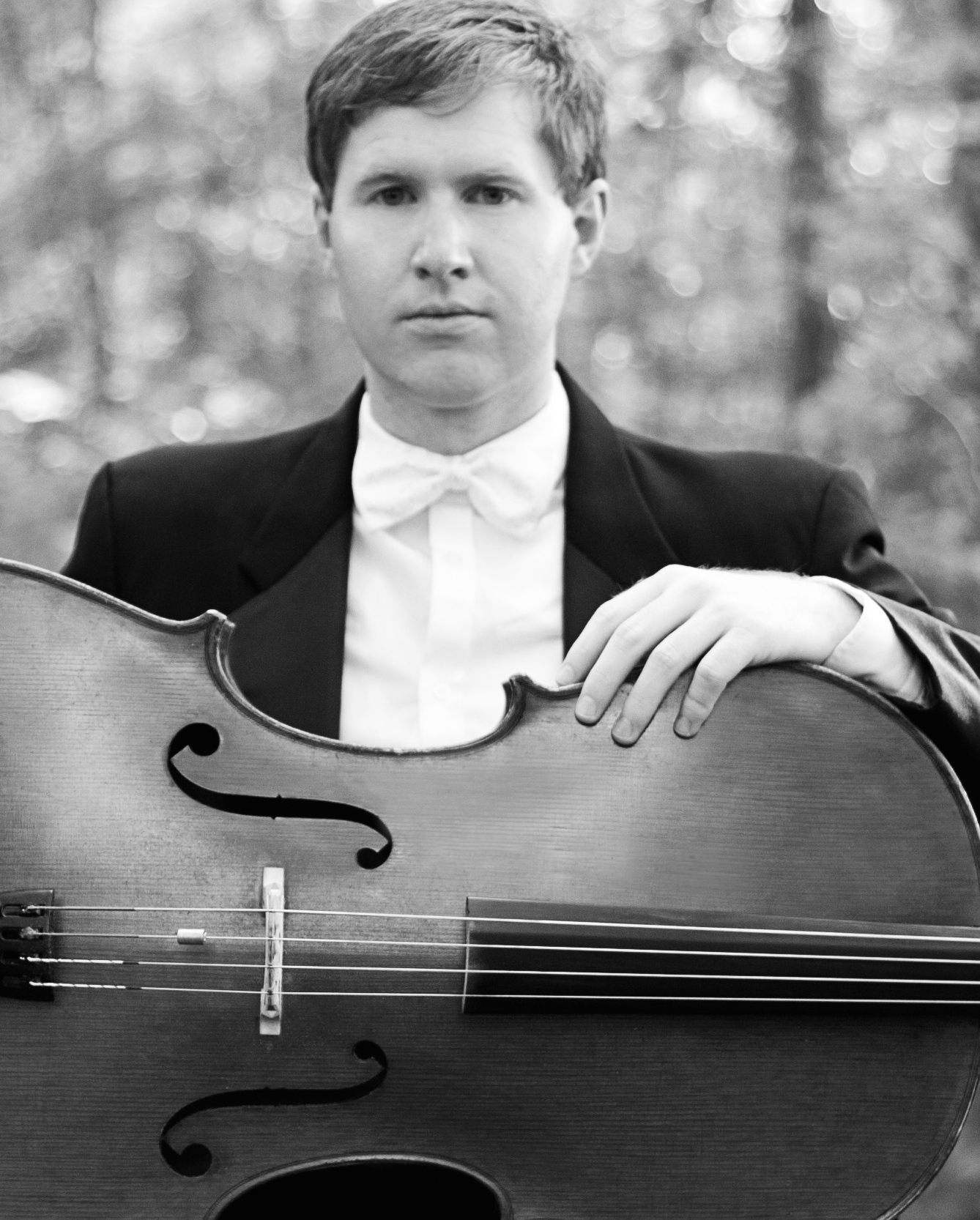 A rising star in classical and contemporary music, dynamic young cellist Justin Dougherty performs upwards of thirty concerts of solo works and chamber music each season. Mr. Dougherty has interests in chamber music, historically informed performance, and new music for eclectic instrumentations and is currently the cellist in the Counterpointe Duo with soprano Meredith Mecum. Recent projects include collaborations with cellists Yo-Yo Ma, John Moran and David Russell, pianists Judith Gordon, and Tae Kim, and violinists Risa Browder and Stanley Ritchie. Dedicated to the efforts of living composers and the expansion of the cello repertoire, Mr. Dougherty has made premieres of more than thirty works by both emerging and established composers. Since 2010, Mr. Dougherty has made more than one dozen world premieres of works by composers such as Joseph M. Colombo, Dominick DiOrio, Andrew Paul Jackson, Bruce Trinkley, and others. A devoted teacher, Mr. Dougherty has served on the string faculties of The Grier School, the Pennsylvania Arts Conservatory, and the University of Georgia Community Music School. He has presented residencies and given lectures and masterclasses at Penn State University and the University of South Florida. Mr. Dougherty holds performance degrees from the Pennsylvania State University, University of Georgia and The Boston Conservatory where he was the assistant to his mentor, the renowned cellist Rhonda Rider.
Sarah Kapps, cello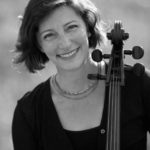 A Native Philadelphian, cellist Sarah Kapps has an active and diverse musical background that has taken her across much of the globe as soloist, chamber musician, and orchestral member. Ms. Kapps was a founding member of the Denali String Quartet and later came to serve on the faculty of the University of Texas Pan-American before moving to Atlanta. Most recently she has appeared with such prestigious groups as Atlanta Ballet and Opera Orchestras, Paramount Chamber Players, Avant-Garde Ensemble, and Bent Frequency.
In summers, Ms. Kapps has been a long-time member of the Wintergreen Festival Orchestra and Academy faculty. In over 25 years of private teaching, she has also taught seminars, cello master classes, string technique classes, and arts advocacy lectures across the states and abroad.
Sarah Kapps holds degrees from the Manhattan School of Music and the Mannes College of Music, and has studied with Paul Tobias and Peter Wiley of the Beaux Arts Trio and Guarneri Quartet.
Ina Petkova-Apostolova, cello
Ina Petkova-Apostolova was born in Moscow (Russia). At the age of 6 years, she began her professional musical education. With 13 years she won her first prize from an international competition
"Young musical talents"-Sofia. Ina Petkova graduated the National High School of Music in Sofia (Bulgaria) and continued her bachelor and master studies at the Vienna Conservatory Private University (Austria) with Walther Schulz and Lilia Schulz-Bayrova. She studied as well at "Concervatoire a rayonnement deparemental"- L'hay les roses – Paris with Romain Garioud. Master Interpretation at Haute Ecole de Musique – Lausanne (Switzerland) with Xavier Phillips. Currently she is enrolled in Artist Diploma program at Schwob School of Music- Columbus (USA) with Wendy Warner. 

Ina Petkova-Apostolova participated in master classes of: Heinrich Schiff, Young Chang Cho, Marc Coppey, Stefan Popov, Ventseslav Nikolov, Marko Ylönen and others.
Ina Petkova-Apostolova won several 1st prizes on international and national competitions. She was selected as principal cellist in orchestras as: Young Philharmonic Sofia (Bulgaria), Young Philharmonic Vienna (Austria), Sinfonietta Sofia (Bulgaria) and Sinfonietta dell'Arte (Austria). Since 2009 Ina Petkova is a member of the chamber music ensemble "Trio Consenso Vienna". Recently she performed as soloist with Radio Symphony Orchestra-Vienna in the big hall of Konzerhaus (Vienna/Austria). In general as a soloist with orchestra she is performing on the stages in Bulgaria, Austria, and Germany.
Ina Petkova-Apostolova plays on a cello from Ludwig Neuner – 1880.