Raffi Besalyan, piano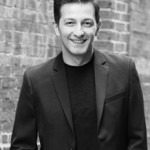 Hailed as "a true heir of the mainstream of Russian pianism, like Horowitz" (Chopin Magazine, Japan), "a keyboard phenomenon" (Fanfare Magazine), "a formidable pianist with a commanding presence and rich interpretive gifts" (American Record Guide), "a master of his art" (The Record Geijutsu Magazine, Japan), Dr. Raffi Besalyan has established an international reputation of a magnetic and passionate performer.
Associate Professor of Piano at Georgia State University in Atlanta, Dr. Besalyan has toured North and South America, Europe, Russia, and Asia. His performances have been applauded in such prestigious venues as Carnegie Hall and Merkin Hall (New York City), Kennedy Center (Washington D.C.), Orchestra Hall (Chicago), Max M. Fisher Music Center (Detroit), Moscow Conservatory's Rachmaninoff Hall and Maly Zal (Russia), Izumi Hall and Phoenix Hall (Japan). He dazzled his audiences appearing as a soloist with many prominent orchestras, including the Osaka Symphony Orchestra in Japan, the Orchestra Sinfonica Del Festival Di Chioggia in Venice, Italy, Yerevan Symphony Orchestra in Armenia, Belgorod, Symphony in Russia, Kharkov Symphony in Ukraine, the New Jersey Festival Orchestra, and Moscow Chamber Orchestra among others. Dr. Besalyan's solo recitals have also been broadcast live on National Public Radio. Critics on both sides of the Atlantic have praised Dr. Besalyan's performances for their virility, poetry and extraordinary technical command.
Among his competition awards are top prizes received from the Josef Hofmann International Piano Competition, Artists International Competition, the New York Frinna Awerbuch International Competition, and the MTNA National Piano Competition.
Dr. Besalyan visits Japan on a yearly basis for concerts, master classes and adjudication for PTNA, Osaka International Music Competition and International Chopin Competition in Asia arranged by IMC Music in Tokyo and MAS management in Osaka.
In 2012 Dr. Besalyan established himself as an award-winning recording artist, receiving international accolades for his album "Dance, Drama, Decadence" (IMC Music, Japan). He also recorded "Bach-Busoni Edition, Vol.I" with Sara Davis Buechner for Koch International Classics. Dr. Besalyan recently signed with GRAMMY® Award-Winning record label Sono Luminus. His first critically acclaimed recording of solo works by S. Rachmaninoff and A. Babajanian for the label entitled "The Return" was released in March of 2015 and is distributed by Naxos. "The Return" has been aired on several radio stations across the U.S. and Canada, such as the WGBH Boston, WRUV Vermont, the SiriusXM Washington D.C., Wisconsin Public Radio, The King FM Seattle, WFMT Chicago, The Grand FM Ontario and CBC Public Radio. WQXR, New York's premiere classical radio station featured the album as the New and Noteworthy Release of September.
Native of Yerevan, Armenia, Dr. Besalyan studied at the Tchaikovsky Special Music School for Gifted Children. He received his Bachelor's, Master's, and Doctor of Musical Arts degrees from the Yerevan Komitas State Conservatory as a student of Sergey Barseghyan. He received an additional Master of Music degree from Rowan University under Veda Zuponcic, and studied at the Manhattan School of Music with legendary American pianist Byron Janis and Sara Davis Buechner. His studies at the Moscow State Conservatory included classes with Alexei Nasedkin, Victor Merzhanov and Naum Shtarkman.
Former Professor of Piano at the University of Wisconsin-Stevens Point and Rowan University in New Jersey, Dr. Besalyan has also been a guest artist/teacher for Festival Musica in Laguna in Venice, Italy, the International Music Festival at Rowan, and the Cap Ferret International Music Festival in France. www.raffibesalyan.com
Grace Meng Tian, piano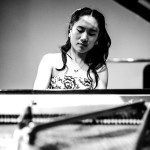 Pianist Grace Meng Tian began her piano studies at the age of five and held her first public performance at the age of seven.  She performed Beethoven's Concerto no. 1, Op. 15 when she was twelve years old.  She received a Bachelor of Music from Renmin University of China, a Master of Music Performance and Artist Certificate from Georgia State University, and a Doctorate of Musical Arts from the University of Georgia.
She has won many awards for her playing, including first prize at the Concours International de Piano Son Altesse Royale La Princesse Lalla Meryem at the Paris Conservatory, as well as first prize at the Kawai Asia Piano Competition and Toyama Piano Competition, and second prize at the National Cadenza Piano Competition of Chinese Works.  She also won Georgia State University's Brumby Concerto Competition and the University of Georgia's Concerto Competition, playing Chopin's Piano Concerto No. 1 and Rachmaninoff's Rhapsody on a theme of Paganini.
An active chamber musician, Ms. Tian has been invited to play with many notable artists, including violinists Kurt Nikkanen, Anton Miller, and Can Gao; clarinetist Theodore Schoen; vocalist W. Dwight Coleman, and many more.  Ms. Tian has also been sponsored by Renmin University of China, the People's Republic of China, and the Yizhong Scholars and Artists Institution to study and perform throughout China. She was hired as Music Director at the Beijing Dance Academy at age 20 and held the position from 2005-2009.  She also held a position as vocal and instrumental coach at Renmin University School of Music from 2007-2010. As the youngest faculty member in the Beijing Dance Academy, Ms. Tian directed music for the Chinese version premiere of a number of famous musicals, including West Side Story, the Lion King, and Chicago. In 2009, Meng Tian performed The Yellow River Piano Concerto with the Renmin Symphony Orchestra celebrating the 60th anniversary of the founding of the People's Republic of China.
Ms. Tian teaches in the North Atlanta area where her students have won many competitions and awards with GMTA, NFMTNA, and the Royal Conservatory Music Development Program.
William Fowler, piano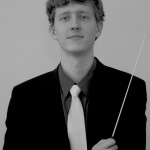 Conductor and Pianist William Fowler studied piano performance and orchestral conducting at Georgia State University. There he performed regularly as a pianist with the school's Choirs, Wind Ensemble, and Orchestra, before getting involved in conducting and becoming the assistant conductor of the University orchestra. He gave his conducting debut on a concert with guest artist Pepe Romero, conducting Rimsky-Korsakov's Capriccio Espagnol.
As a pianist he has performed with chamber groups and as a soloist in Europe and the United States at different music festivals, including ones in Munich, Germany; Bolzano, Italy; Thessaloniki, Greece; Kutztown, Pennsylvania; and New York.  He has also worked extensively as a vocal coach both at home in Atlanta, and at the Three Bridges International Music Festival in Duluth, Minnesota, and La Musica Lirica in Novafeltria, Italy.  He was invited twice to Renmin University in Beijing, China, to represent the Georgia State University School of Music and give a performance with several other students and faculty.
Together with pianist Grace Meng Tian he founded the Sino-American Music Association, which organized ten concerts and master classes on Classical and Chinese music in its first year, both in the United States and in China, as well as arranging traditional Chinese works for western chamber groups, and translating music texts between Chinese and English.
Mr. Fowler currently serves as assistant conductor of the Atlanta Musicians' Orchestra.  He also works as a staff pianist at Peachtree Road United Methodist Church.  He has been teaching piano in the Atlanta area for over 5 years.
Sherry Jiang, piano
Sherry Jiang is an accomplished piano teacher with 20 plus years teaching experience in both college and private lessons. Ms. Jiang obtained her bachelor degree in classical piano performance from TianJin Music Conservatory in 1996 where she was also employed as a college piano teacher for 15 years.
Ms. Jiang served as a piano accompanist numerous times in recitals, concerts, various Chinese national and international music competition events, such as China National Golden Bell Competition, International Vocal Music Competition, and China CCTV Vocal Music Competition.
Ms. Jiang had many students who won prizes and awards in various piano competitions which including the 1st and 2rd prizes at the National Yamaha Piano Competition, the 2rd prize at the National ZhuJiang Piano Competition.
Ms. Jiang has toured with the TianJin Music Conservatory Concert to New York, Los Angeles and Salt Lake as a piano accompanist in 2008. She currently has students from Alpharetta, Roswell and Milton areas.