We are proud to announce our WPMA cello student, Rebekah Won has won the Georgia Youth Symphony Orchestra (GYSO) 2018 Concerto Competition! Rebekah will featured as a soloist and perform Élégie Op. 24 from Gabriel Fauré with GYSO's Symphony on their May 20th concert! Big congratulations to our cello faculty, Ms. Ina Petkova-Apostolova's outstanding teaching and to her student, Rebekah Won!
Congratulations to WPMA pianists who competed and won awards at the NFMTA (North Fulton Music Teacher Association) Fall Festival!
Fayo Akinsanmi — Superior Award
Tomi Akinsanmi — Superior Award
Jason Lou — Superior Award
Isabella Reulbach — Superior Award
Jessica Wang — Superior Award
Special Congratulations to Money Award Receiver:
Heng Yang — Superior & Baroque Performance Award
Christopher Lucas — Suprior & Performance Award
Ariel Najarian — Superior & Performance Award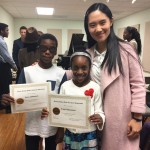 Congratulations to WPMA students Zach Tseng and Evan Nicholson for winning the 1st and 2nd prizes (Winner and Alternate) at the 2016-2017 MTNA (Music Teachers National Association) Georgia State String Performance Competition Junior Category (age 11-14). The Competition was held at the Mercer University in Macon, Georgia.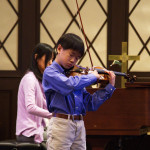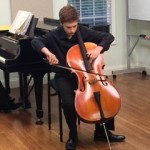 Nina Youn Won GCYS 2015 Concerto Competition! 
Congratulation to WPMA student Nina Youn for winning the 2015 Georgia County Youth Symphony Concerto Competition! Nina was featured as a soloist and performed 'Winter' from A. Vivaldi's Four
Season with GCYS on November 17, 2015!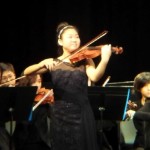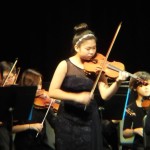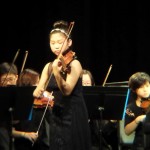 WPMA Faculty Mr. Khashimov Won International Competition!
A big congratulations to WPMA violin faculty, Nadir Khashimov for winning the 1st Prize and the Audience Prize of the 2015 62nd Washington International Competition for Strings in Washington DC on June 2015! Mr.
Khashimov will have numbers of prestigious engagements, including a solo performance with the National Symphony at the Kennedy Center and solo recitals at the Phillips Collection and at the Library of Congress. Bravo Mr. Khashimov!!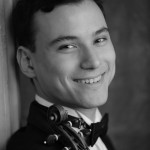 WPMA student Monica Chang Won GCYS 2014 Concert Competition!
Congratulations to WPMA student, Monica Chang, a freshman at North Gwinnett High School for winning the Georgia Symphony Youth Orchestra 2014 Concerto Competition! Monica is also the concertmaster of the Gwinnett County Youth Symphony. Monica featured as a soloist and performed the Bach Violin Concerto in E Major, BWV1042 with the Gwinnett County Youth Symphony!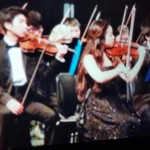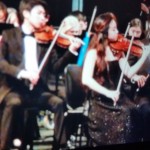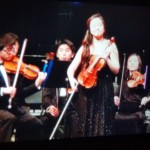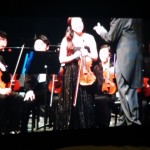 WPMA students Won 2015 GHP!
The Georgia Governor's Honors Program (GHP) is a residential summer program for gifted and talented high school students who will be rising juniors and seniors during the program. The GHP received approximately 2,800 applicants for the 2015 application cycle. 10 violinists and 4 alternates for GHP Violin Finalists were chosen this year.
A big congratulations to WPMA students Joseph Pang, Amy Zhang, Kyle Qian and Annie Su for winning the positions among 10 violinist and 4 alternates to the 2015 GHP!
WPMA Students Received Awards and Recognition!
We are very proud that three of our students received awards and recognition at the 2014 GMTA State Auditions for Instrumental, Instrumental Concerto, Voice and College Piano. Ling Yi Xin, age 15, was recognized as Conference Recitalist in the 10th and 11th Grade Division. She also was selected as the first alternate in the concerto competition. Grace Chen, age 14, received an Award of Excellence in the 8th and 9th Grade Division. Serena Gao, age 13, received an Award of Excellence in her  6th and 7th Grade Division. We are very proud of these students and of their achievements. Congratulations to Ling Yi, Grace and Serena!